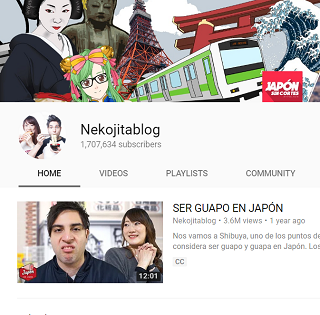 This is what a lot of people are looking for but they either don't know it or don't know how to describe it.  I'll be brief but please humor me for a moment in order to understand what I'm talking about and see if this is for you or not:
Spanish language videos about interesting topics that are intended for native speakers but which would be good for intermediate level Spanish students (high A1 to B2 per the CEFR scale), that is those people who have advanced beyond the beginner's stage but are not yet advanced enough that they can understand nearly all spoken Spanish with ease and consequently want to work on their listening comprehension and round out their vocabulary by adding those more advanced words/phrases they wouldn't have bothered with as beginners (region-specific idioms and slang, imperfect subjunctive, future tense, etc.).
I know that this was something I wanted at that stage and which helped improve my Spanish immensely.  This is media that you might have really struggled with as a beginner, having to look up nearly every word, having to replay a sentence dozens of times before you could understand each word and the overall meaning from beginning to end, etc.  Well, you're not at that level anymore.
Now, with this sort of stuff, you're missing one word out of every seven, fifteen, or twenty (depending on your general level in Spanish, the difficulty of the language the speaker is using, and how quickly they're speaking as well as how similar their accent/dialect is to the one you're most acclimatized to).  You can get the general gist of what they're saying without subtitles, without having to replay it a dozen times, you can just sit and listen and generally get what they mean…but you don't get all of it, and you know it.  You know you need to improve.  This is what you need.
Let's get started.  I'll include a link to their channel, a short description, and a single video to serve as a sample for you so you can see if they might be what you're looking for or not.
Fantastic vlog by a married couple living in Japan about the culture there and their interaction with it. The man is Spanish and his wife is Japanese. They speak Spanish during the videos. One of my favorites.
Vlog by a Mexican girl living in Germany, mostly about German and/or Mexican culture. Really well done and she speaks slowly and clearly (well, slowly compared to Spaniards).
Vlog by a Spanish chick. I believe she claims to be the longest continually running Spanish vlog or something like that (9 years as I recall)? Pretty interesting, she may seem annoying at first (I like the intro, I think it's cute, but that's me), but give her a chance.
Very popular channel that does skits. They're all Spanish and based in Spain (I forget which city).
Ditto (same as above, some people from one sometimes even make appearances on the other's channel).
Basically it's a travel channel. He's Spanish and loves amusement parks. He loves them so much he recently moved to Orlando, Florida. He speaks surprisingly slowly for a Spaniard, it's one of the reasons I like his channel.
Forget the name, she does almost nothing with beauty/makeup on this channel, it's all vlogs about her and her family living in Japan. She's Mexican, husband is Japanese. Slower and not edited as well as Japon con Jamón, but still interesting.
Literary/linguistics channel. He talks about books and languages. Be warned: he's Spanish and sounds like it, meaning he talks fast.
And that's all I've got for now.  I'm just putting this post up quickly because something's better than nothing.  I absolutely will add more later.
Also!  Keep in mind that using popular media like this to learn Spanish, though an excellent technique (it's how I initially did it) can be done much more effectively, efficiently, and with far fewer problems and frustrations if you have a solid guide to help you do it (how to imitate the speakers so you're actually talking like them, how to quickly note down vocabulary and learn it so you don't forget it, which resources to use and where to find them, etc.), and it just so happens I've written a book that does precisely that: The Telenovela Method.  It's called that because, when I started learning Spanish nine years ago, the only popular media with Spanish subtitles were telenovelas (Spanish-language soap operas).  Now, thankfully, that's no longer the case and you have an enormous quantity of material to choose from (movies, youtube videos, music, books, etc.), and this second edition reflects that.  It's available in both e-book and paperback formats on: Amazon, Apple iBooks, Barnes & Noble, and Kobo.  Additionally, your local book retailer should be able to order it for you (it's been distributed to all the major wholesalers).  If you do buy it, I'd like to thank you right now for supporting me and my site, I really don't make much money off it at the moment, just enough to get by.  You're helping me to continue helping you learn languages.
Cheers,
Andrew
Related Posts:
I couldn't find any :( - Try checking the 'Most Popular Posts' list in the upper-right-hand side of the page, you might find something there you like!