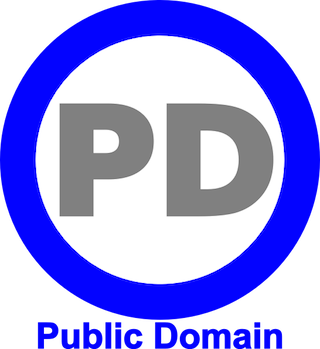 Very quickly I just wanted to share with you four free Spanish readers I found thanks to a reader (Ron) e-mailing me about one of them and that led me to find three more.
What's a "Reader"?
It's a book specifically designed to help foreign language students that contains a series of short stories that use very linguistically simple and basic language.  It includes a list (at the end) of vocabulary words (with definitions in English) used in the stories which they are likely not to know.
Why Are They Free?
Because they're in the public domain, meaning that they're not copyrighted, either because they were never originally copyrighted or because their copyright has run out, which typically happens after 75 years.  Other examples of old works that have fallen in the public domain this way include anything from the early 20th Century and before such as the Sherlock Holmes stories by Sir Arthur Conan Doyle, anything by Shakespeare, anything by Dostoyevsky, Edgar Allan Poe's poems and stories, etc.
I learned to speak conversational Spanish in six months using TV shows, movies, and even comics: I then wrote a book on how you can, too
I have a whole method and a book I wrote about it called The Telenovela Method where I teach you how to learn Spanish from popular media like TV shows, movies, music, books, etc. that you can all find online for free.  It was the #1 new release in the Spanish Language Instruction section on Amazon for nearly a month after it came out and currently has 17 reviews there with a 4.9/5 stars average.  It's available for $7.99-$9.99 for the e-book version depending on who you buy it from (Kindle version on Amazon is now $7.99) and $16.99 for the paperback (occasionally a bit cheaper, again, depending on who you buy it from).
It's currently available in both e-book and paperback from:
Cheers,
Andrew