This is awesome, you beginners out there really need to take heart and have a look at this, because I realize how daunting the way verbs are conjugated in Spanish is for beginners just starting out and trying to understand the language. I just saw it in this thread over at the HTLAL forums and had to share it, check this out, it beautifully summarizes how verb conjugations work in Spanish (click to enlarge):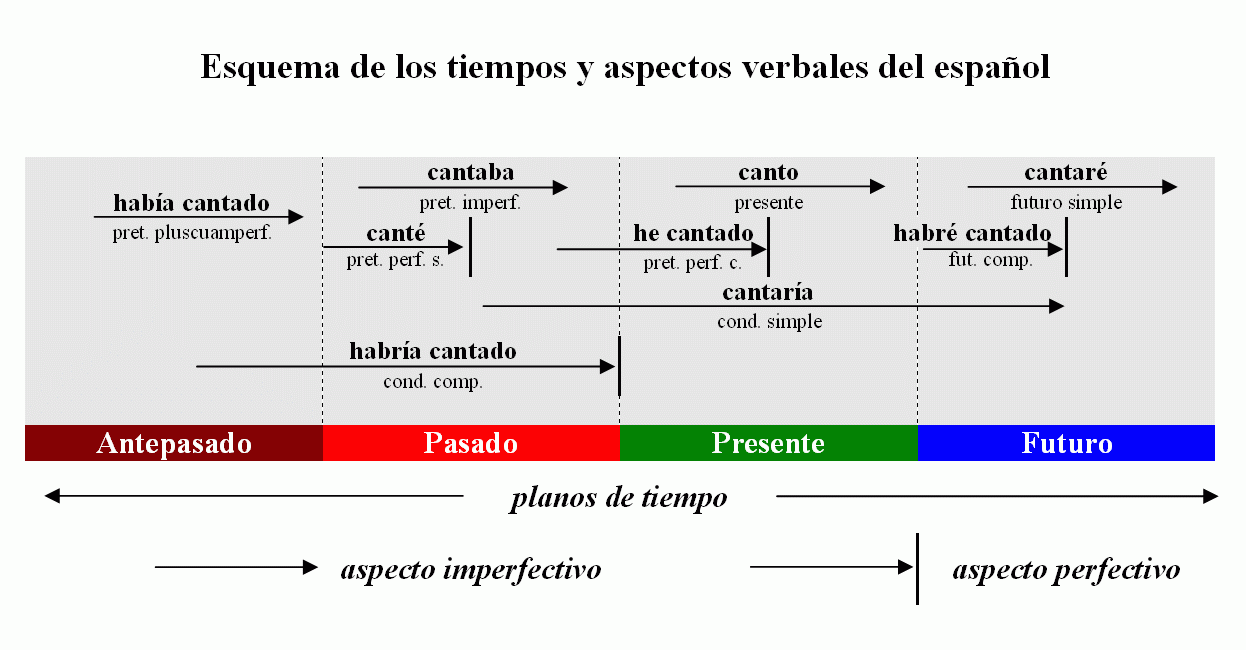 I learned to speak conversational Spanish in six months using TV shows, movies, and even comics: I then wrote a book on how you can, too
I have a whole method and a book I wrote about it called The Telenovela Method where I teach you how to learn Spanish from popular media like TV shows, movies, music, books, etc. that you can all find online for free.  It was the #1 new release in the Spanish Language Instruction section on Amazon for nearly a month after it came out and currently has 17 reviews there with a 4.9/5 stars average.  It's available for $7.99-$9.99 for the e-book version depending on who you buy it from (Kindle version on Amazon is now $7.99) and $16.99 for the paperback (occasionally a bit cheaper, again, depending on who you buy it from).
It's currently available in both e-book and paperback from:
Cheers,
Andrew