This is awesome, you beginners out there really need to take heart and have a look at this, because I realize how daunting the way verbs are conjugated in Spanish is for beginners just starting out and trying to understand the language. I just saw it in this thread over at the HTLAL forums and had to share it, check this out, it beautifully summarizes how verb conjugations work in Spanish (click to enlarge):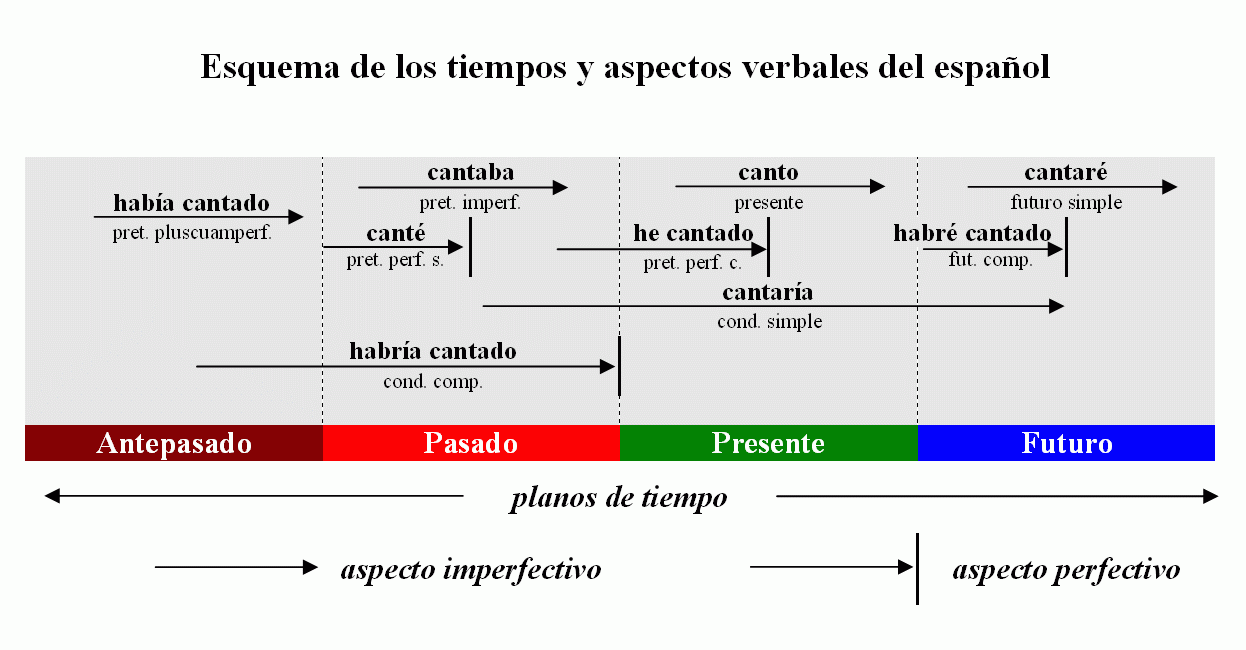 Important (and quick) side note!
If you're reading this you're probably learning Spanish and at a beginner or low-intermediate level, and if so I strongly encourage you to check out a course called Rocket Spanish, it's cheap and specifically designed to teach spoken, Latin American Spanish, quickly.  The teachers are all native speakers from Latin America and the Spanish they teach is the everyday kind used in normal conversation by those same native speakers, you learn to speak the way people here (I'm in Colombia at the moment!) actually talk.  I've tried a lot such courses and this is my recommendation for the moment, check it out.
Cheers,
Andrew
Related Posts:
I couldn't find any :( - Try checking the 'Most Popular Posts' list in the upper-right-hand side of the page, you might find something there you like!