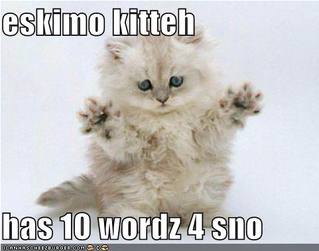 One question that beginners inevitably ask is "how long should I study every day?". I will save you a lot of my usual babbling and give you my personal opinion based on years of experience in foreign language learning right now: 30 minutes per day is the bare minimum. This is the minimum that you need to actually make continuous, consistent progress. It won't be very fast progress, but it will be consistent and continuous. It might be a couple of years before you're competent enough to start practicing with native speakers, and then once you start doing that, presuming that you're spending all 30 of your minutes actually speaking with a native speaker (which you should be at that point, there really is no
I'd also highly recommend you check out something that Khatzumoto over at All Japanese All The Time posted about called a 'Victory Calendar' that he uses to motivate himself by giving himself a deadline upon which he "achieves victory", it's a very good use of deadlines (which I am a fan of).  Listen to this:
"The last day on the calendar is fluency. Giving my fluency a date really makes a difference; it brings it from the realm of dream to the level of an actual calendar event. Maybe you can try making your own Victory Calendar.

Indeed, one thing that drove me to go all the way with Japanese was that I had to be ready to go to a technical career fair at the 18-month mark, where I would have job interviews in Japanese. Money had been paid, air tickets bought and a hotel room reserved, months in advance. Cash and face were on the line. Through the Victory Calendar, I am trying to bring some of that "encouragement", and concreteness, to my Cantonese process."
Superb 🙂
I hope this helped someone, let me know what you think in the comments! Also, how long do you study every day and why??
Cheers,
Andrew
Related Posts: